Landing airport project on time
McCarran International Airport engages GCP's Blue360

sm

Total Business Advantage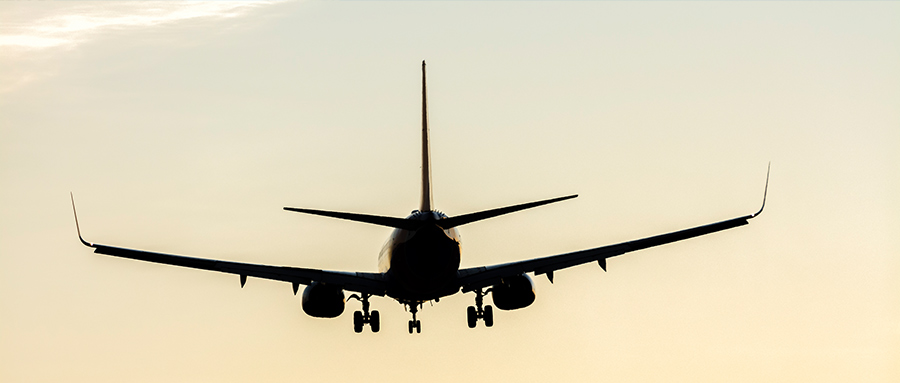 We're seeing an increasing number of clients interested in engaging with our Blue360sm Design Advantage team in the design process to help ensure project success. This collaborative approach proved integral for a major expansion of the McCarran International Airport.
Tackling tight building timeframes
The primary commercial airport for Las Vegas Valley, McCarran set out an aggressive 14-month timeline to make improvements to the airport's $2.4 billion Terminal 3, expand from 7 to 14 international gates, and build an underground tunnel connecting airport gates directly to the U.S. Customs and Border Protection passenger arrival facility. Since the tunnel would be transporting people, there was zero tolerance for water in the structure.
"With our tight timeline we had no room for delays," explained McCarran International Airport Project Manager Todd Cooklin. "We needed partners and providers that would be with us every step of the way."
Collaborating on building design
With a complex project like this, it was important that all stakeholders and building project disciplines collaborated together early in the process. That's why instead of bringing in GCP Applied Technologies after the design was completed, the McCarran management team leveraged GCP's building materials expertise during the design phase itself. This team approach is becoming more common, as a way to preemptively address challenges – and setting the team up for success from the start.
Creating a successful design team
For the airport project, the architecture firm Gensler & Associates, waterproofing consultant CDC, Inc., and general contractor Martin-Harris Construction invited GCP to provide insights as they created the tunnel drawings. Together, they held pre-construction meetings, poured over the details, and outlined specifications. During these sessions, GCP's Blue360sm Design Advantage project manager lent design and technical expertise across a range of waterproofing and concrete additive products.
This helped ensure product specifications were best suited to the tunnel's stringent waterproofing needs, and that they would integrate well together. This helped prevent roadblocks along the way, setting the team up for success from the start.
"From blueprint to build, GCP has an excellent process of working from the design phase to completion of the project," said Martin-Harris Construction Superintendent Dennis Maestas. "They had a great relationship with the architectural firm, working with them on the tunnel drawings, and built their products seamlessly into the design."
In addition, GCP worked closely with McCarran's owner, the Clark County Department of Aviation, to meet its concrete specifications for the tunnel. This included finding a concrete solution with low shrinkage, and that could meet the department's tight delivery timeframe. CalPort, the concrete provider, used GCP admixtures to enhance the properties of the concrete and meet the department's goals.
Offering support at the job site
Once the products were at the job site, the Blue360sm Design Advantage team was on the tarmac to oversee installation, answer questions, and make recommendations to keep the project running smoothly.
"We had a GCP representative here at least once a week guiding us and ensuring everything was installed properly," Cooklin said. "When they were not onsite, we would simply text them a photo with a question and would usually have an answer back within an hour. This kind of partnership was vital in maintaining our timeline."
"As the waterproofing consultant on the project, we always consider the manufacturer's ability to be able to provide technical support when selecting a waterproofing system," noted CDC, Inc. Manager Michael Lee. "The quality of GCP's support, both from their technical office staff and their field staff was a major factor in our decision to utilize a GCP waterproofing system on this difficult project."
This team approach helped keep the project running smoothly and ensured it was completed on time. By June 2017, McCarran was able to complete the airport expansion, doubling the number of gates available for international carriers.
"Question on a project? Design Advantage experts provide technical consultation throughout project design and construction. We'll work closely with your team to get everybody on the same page, from specification to installation."
Tags
ADVA®
Airports
Architects
Bituthene
Building Envelope Solutions
Concrete
Concrete admixtures
Contractor
Design Advantage
Eclipse®
Engineer
Preprufe®
Subcontractor
Tunneling
Waterproofing