BITUTHENE® 6000 EIM
Heavy duty, preformed composite membrane combining a self-adhesive rubber/bitumen compound and a tough, puncture-resistant four-ply polyethylene laminate for electrical insulation in critical sub-structures and civil works
Product Description
BITUTHENE® 6000 EIM, whilst designed as a waterproofing membrane for concrete structures, possesses excellent electrical insulation properties. BITUTHENE is composed of a tough, cross-laminated polyethylene film, backed by a self-adhesive rubberised asphalt compound, all of which components provide high resistance to the passage of direct or alternating current.
Features
Cross-laminated film — provides dimensional stability, high tear strength and puncture resistance.

Cold applied — no heating, hot mopping or torches.

Flexible — retains flexibility to accommodate ground movement, structural movements.

Controlled thickness — factory controlled uniform thickness.

Chemically-resistant.

Simple, reliable, low labour cost installation.
BITUTHENE 6000 EIM is composed of 1.4mm of rubberised asphalt compound and 0.2mm, 4 ply cross-laminated polyethylene providing superior puncture and damage resistance. It is important to ensure that the membrane resists damage during installation, and during subsequent construction activities, to provide a continuous barrier to the passage of current. The self-adhesive compound allows easy and safe cold application over large areas, without the need for torching or hot mopping of asphaltic compounds. This is particularly important when work is being carried out in confined spaces or underground, on, for example Mass Transit Rail Station Platforms.
Double layer of BITUTHENE 6000 EIM enables electrical resistivity of up to 6000 x 1011 ohm-cm.
Installation
Concrete surfaces shall be dry, free of loose debris and sharp protrusions and hollows. An application of WP-3000 water-based primer is recommended, at the rate of 12 to 15m2 / litre. A water-based primer is recommended, for safety reasons, when working in enclosed spaces underground. The primer is allowed to dry completely before application of the membrane.
For complete instructions on the application of BITUTHENE membranes, please refer to our general data sheets and contractor guide, available from your local GCP representative.
Supply
BITUTHENE 6000 EIM
1m x 20m roll (20 sq m)
Average net weight 40kg
Storage
Store upright in dry conditions below
35°C
Primer WP-3000
18.9 litre pails
Coverage
12 - 15 sq m / litre depending on
method of application, surface texture,
porosity and ambient temperature
BITUTHENE LM
5.7 litre pails
BITUTHENE Mastic
850cc cartridges, 3 litre pails
BITUTHENE Lap Roller
Unit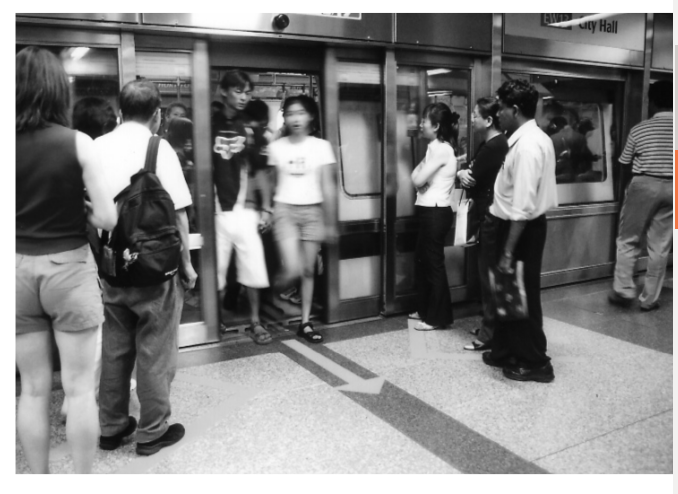 Quality Assurance
GCP Applied Technologies is certified to ISO 9002 by TUV SUD PSB Pte Ltd.
Health and Safety
Refer to relevant Material Health and Safety data sheets.
Specification
BITUTHENE 6000 EIM preformed membrane shall be applied onto smooth primed concrete by applying the preformed membrane, sticky side downwards to give well rolled 50mm overlaps, laid strictly in accordance with manufacturer's instructions and supplied by GCP Applied Technologies. For further information, contact your local GCP representative.
Product Warranties
GCP and contractors recognised by GCP as experienced in the application of GCP products will provide warranties for qualified individual projects. Warranty periods offered are dependent on project details and complexity. Contact your local GCP representative for further details.

For assistance with working drawings for projects and additional technical advice, please contact GCP Applied Technologies.
Performance
| PROPERTY | TYPICAL VALUES | TEST METHOD |
| --- | --- | --- |
| Nominal Thickness* | 2 layers of BITUTHENE 6000 EIM to a total thickness of 3.2mm | NA |
| Elongation | min. 300% | ASTM D412 Modified |
| Tensile Strength | min. 5000Kpa | ASTM D412 Modified |
| Volume/Electrical resistivity | min. 5000 x 1011 ohm-cm | ASTM D-257 |
Typical test values represent average values from samples tested. Test methods noted may be modified.
* Nominal thickness refers to the thickness of the membrane without release liner.
th.gcpat.com | Thailand customer service: 66 2 030 9700
We hope the information here will be helpful. It is based on data and knowledge considered to be true and accurate, and is offered for consideration, investigation and verification by the user, but we do not warrant the results to be obtained. Please read all statements, recommendations, and suggestions in conjunction with our conditions of sale, which apply to all goods supplied by us. No statement, recommendation, or suggestion is intended for any use that would infringe any patent, copyright, or other third party right.
BITUTHENE is a trademark, which may be registered in the United States and/or other countries, of GCP Applied Technologies, Inc. This trademark list has been compiled using available published information as of the publication date and may not accurately reflect current trademark ownership or status.
© Copyright 2022 GCP Applied Technologies, Inc. All rights reserved.

GCP Applied Technologies Inc., 2325 Lakeview Parkway, Alpharetta, GA 30009, USA
GCP Applied Technologies Holdings (Thailand) Limited., 848 Moo 2, Bangpoo Industrial Estate (North), Phraksa Mai, Muang Samutprakarn, Samutprakarn 10280, Thailand
This document is only current as of the last updated date stated below and is valid only for use in Thailand. It is important that you always refer to the currently available information at the URL below to provide the most current product information at the time of use. Additional literature such as Contractor Manuals, Technical Bulletins, Detail Drawings and detailing recommendations and other relevant documents are also available on www.th.gcpat.com. Information found on other websites must not be relied upon, as they may not be up-to-date or applicable to the conditions in your location and we do not accept any responsibility for their content. If there are any conflicts or if you need more information, please contact GCP Customer Service.
Last Updated: 2022-09-06
https://th.gcpat.com/en-gb/solutions/products/bituthene-post-applied-waterproofing/bituthene-6000-eim